Csu Application Essay Question
Only First-Year/Freshman applicants are required to submit a personal statement.
The topics and tips outlined below are the same for the Common Application and the CSU Application. You'll be prompted to type or copy/paste your personal statement into your application before you can submit.
Personal statement prompts:
Some students have a background, identity, interest, or talent that is so meaningful they believe their application would be incomplete without it. If this sounds like you, then please share your story.
The lessons we take from obstacles we encounter can be fundamental to later success. Recount a time when you faced a challenge, setback, or failure. How did it affect you, and what did you learn from the experience?
Reflect on a time when you questioned or challenged a belief or idea. What prompted your thinking? What was the outcome?
Describe a problem you've solved or a problem you'd like to solve. It can be an intellectual challenge, a research query, an ethical dilemma-anything that is of personal importance, no matter the scale. Explain its significance to you and what steps you took or could be taken to identify a solution.
Discuss an accomplishment, event, or realization that sparked a period of personal growth and a new understanding of yourself or others.
Describe a topic, idea, or concept you find so engaging that it makes you lose all track of time. Why does it captivate you? What or who do you turn to when you want to learn more?
Share an essay on any topic of your choice that helps us better understand who you are and what you'll bring to our community.
Tips:
Thoughtful content and careful attention to quality writing can be compelling in admission and scholarship decisions.
Demonstrate your ability to organize your thoughts by keeping your essay focused on the topic you've chosen.
This is not a writing sample or academic paper, it's an opportunity for us to get to know you. Make it personal by sharing information specific to your experiences and perspective.
Be sure the words are your own and (appropriately) reflect your personality. We want to get to know YOU, so use a "voice" that's authentic.
Plagiarism is grounds for immediate rejection of your application.
Remember: 650 words is your limit, not your goal, though your response must be at least 250 words.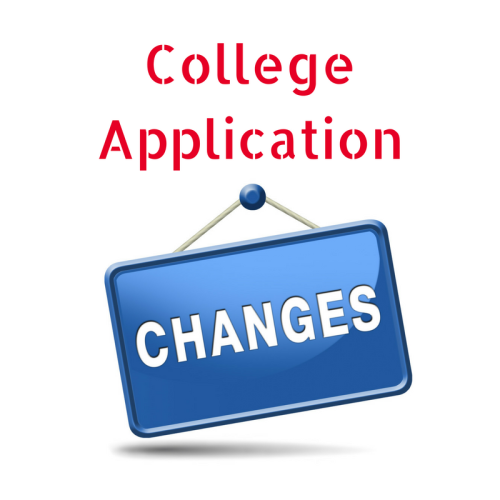 March 12, 2017By: slcpsIn: General, Tips for High School Students, Tips for New Students, Tips for Parents
Hello Class of 2018!
The 2017-2018 application cycle will soon be upon us! Here are some changes that will be made to commonly used applications of California Students.:
UC Updates
The new Personal Insight (essay) questions: the questions were chosen evenly during the 2016-2017 application cycle (no certain questions were answered more often than others)
For the 2017-2018 cycle, the wording may be tweaked, but Personal Insight questions should stay the same
CSU Updates
There will be a new CSU application! What used to be "CSU Mentor" will now be "Cal State Apply"
The date the application opens for Fall 2018 will be the same: October 1, 2017
The High School Planner is now through californiacolleges.edu – if students enter their courses and grades in the Planner throughout high school, it will link to Cal State Apply and auto-fill the coursework section of the application
Coursework will now be entered by term rather than A-G academic subject
When coursework is entered, the GPA will calculate automatically (rather than having to calculate it yourself, as was needed in the past – yay!)
Standardized test scores will now be shared with all CSU campuses (when you send official scores to one CSU campus via College Board/ACT, they will be shared with all campuses to which the student applies)
Common Application Updates
Just a heads up!
Schedule your family's College Planning Assessment today
~ College Planning Source
Tags : College AdmissionHelp